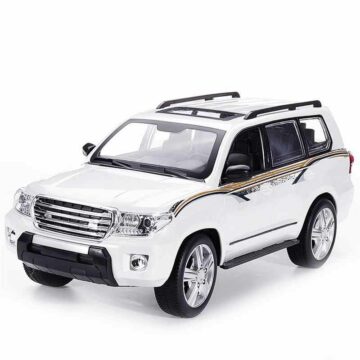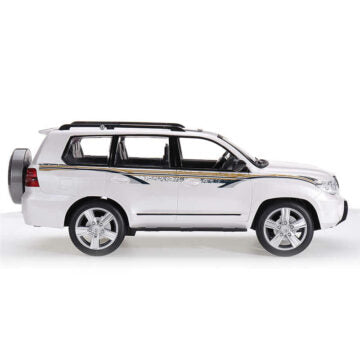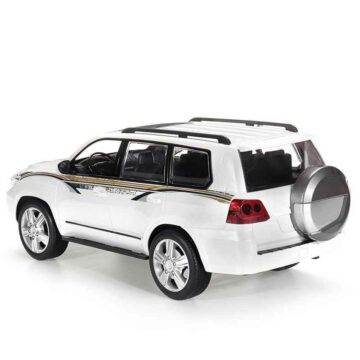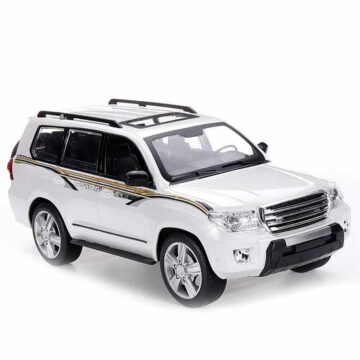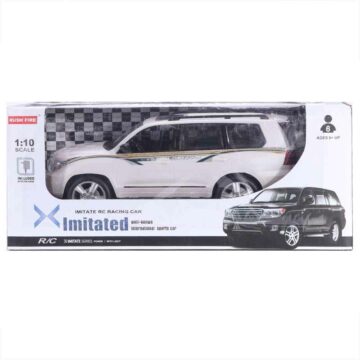 ?Product Descrption:
✅Radio controlled high speed Land Cruiser car 1:10 scale. This is made of very good plastic and powered by Imitated well known sports power technology.
✅Fully functional remote control LAND CRUISER
✅Electric Powered (Rechargeable) Full Function! (Go Forward and Backward, Turn Left and Right)
✅Authentic Car Styling with Injection Molded Body
✅Extremely Detailed Throughout Interior and Exterior
✅Independent Spring Suspension
✅Working Ultra Bright, LED Head Lights
✅Size (cm): 38 x 15 x 15 (approx)
?Packaging:
✅1 x 1:10 Scale Model Car
✅1 x Remote Control (2 x 1.5V Battery Not Included)
✅1 x 7.2V Rechargeable Battery Pack (Included)
✅1 x 7.2V Battery Charger
?Suitable for age 6+ years.